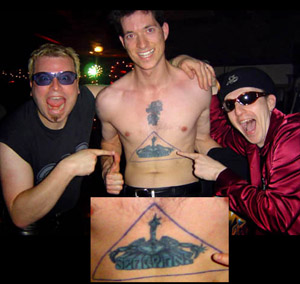 Desperately seeking Herman Rarebell!
Local Scorpions tribute act is in search of a drummer. Qualified candidates should have weekends free, own a pro-quality kit (minimum 15 pieces), working knowledge of the albums
Lovedrive
,
Animal Magnetism, Virgin Killers
and
Best of Rockers and Ballads
, be rumored to have a 14-inch penis, and be ready to rock. Interested? Call Rick at 630-xxx-xxxx.